Secrets of the patchwork mosaics
Patchwork is a kind of needlework, at which on the basis of mosaic the whole goods sewn from pieces of cloth (rags). In this tutorial you will learn the basic skills of sewing by the example of the pattern of the nine squares of two colors (black and white), arranged in a staggered order.
You will need for work:
Tools and materials:
- sewing machine
- cutting knife
- ruler for patchwork
- fabrics for patchwork
- filler
- cutting mat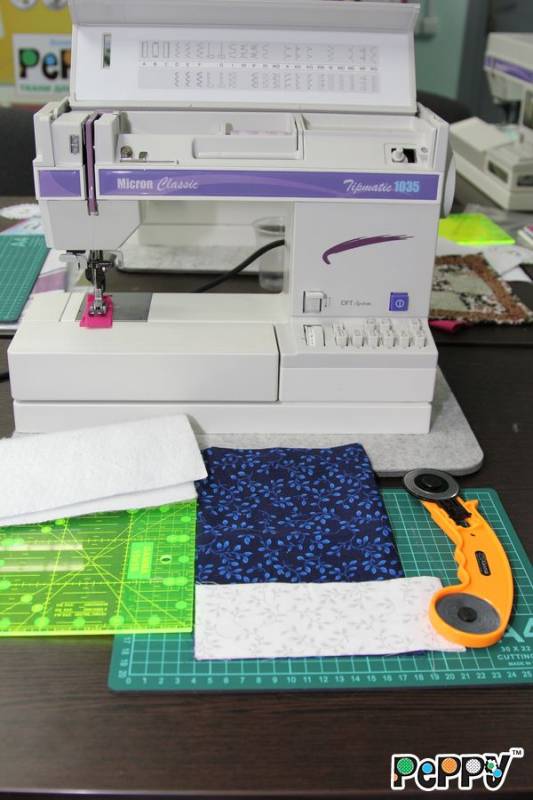 1. Using a ruler and a knife for patchwork cut out:
- 9 square elements in the size of 7õ7sm of fabric for patchwork
- 2 square elements in the size of 18õ18sm of fabric for patchwork and filler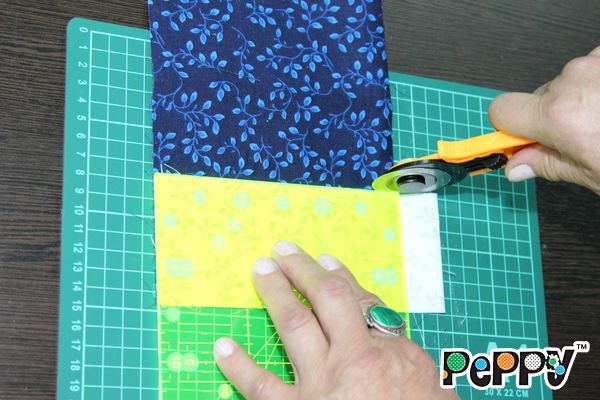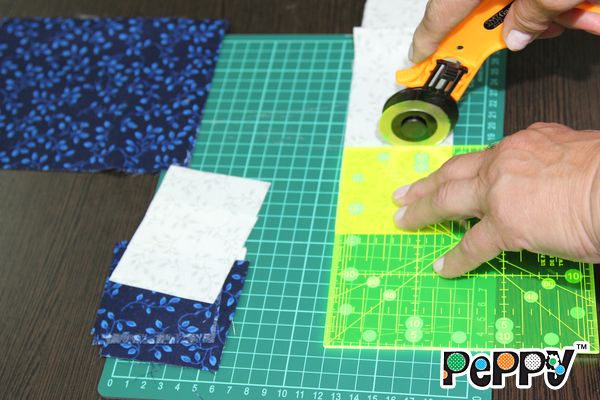 2. Put squares elements face to face and pin together. Totally it is necessary to prepare 3 strips by 3 square elements in each strip.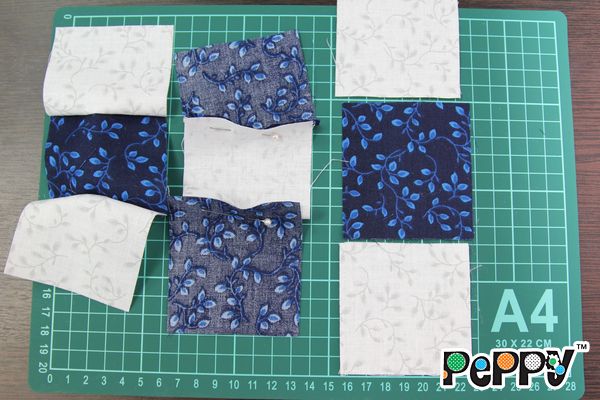 3. Sew the squares elements together departing 5 mm from the edge.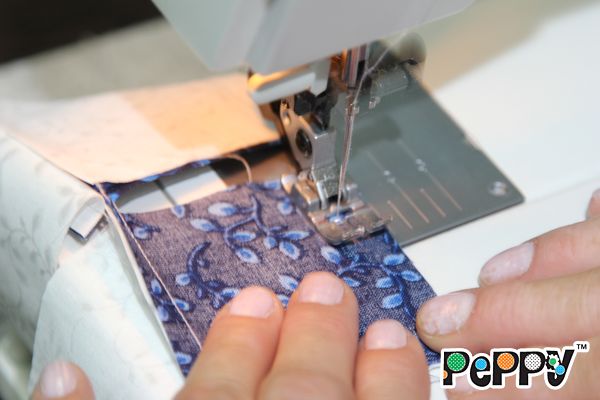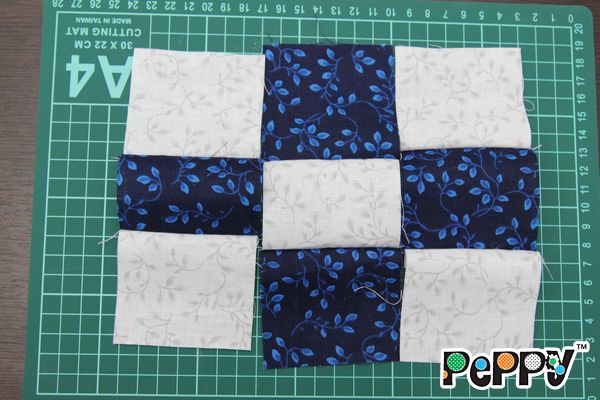 4. Put the finished strips face to face. While transverse seams being guided in all directions.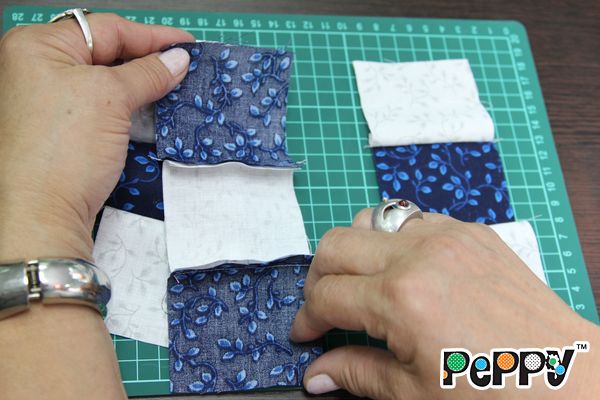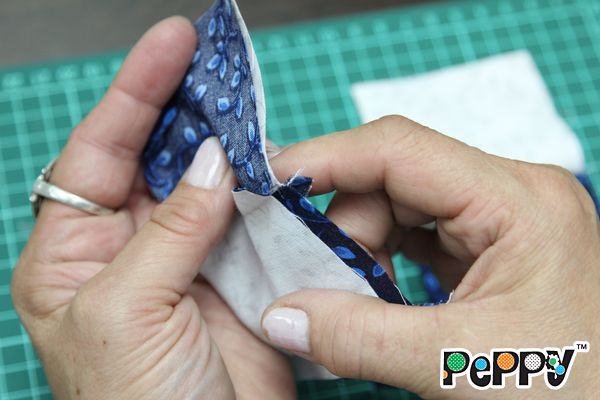 5. Sew the strips together in a square canvas.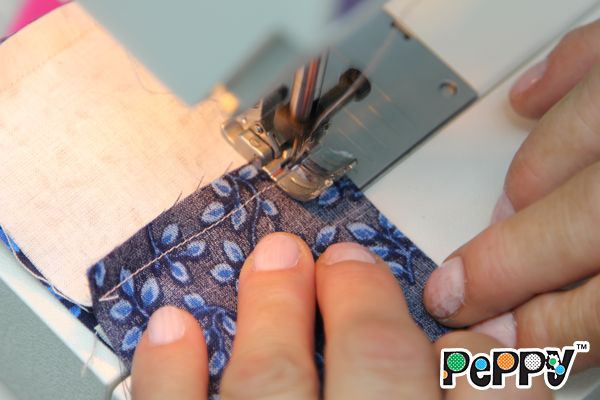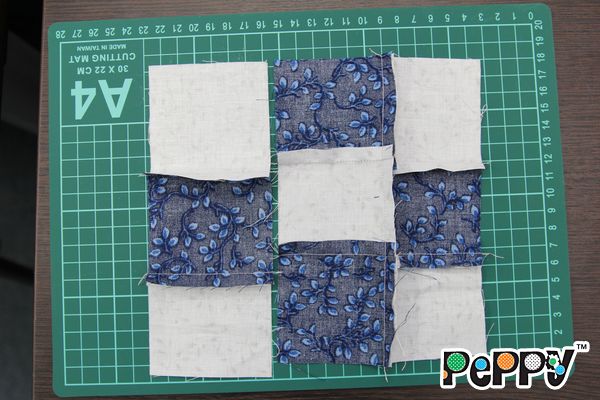 6. Put "three-layer" of patchwork block, the filler and the back side. Pin together all the three layers. Align and cut off the edges. With a ruler outline the line-stitches.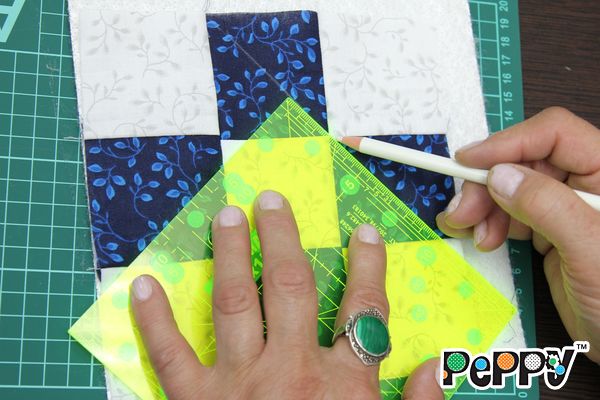 7. Sew the goods according to the planned lines.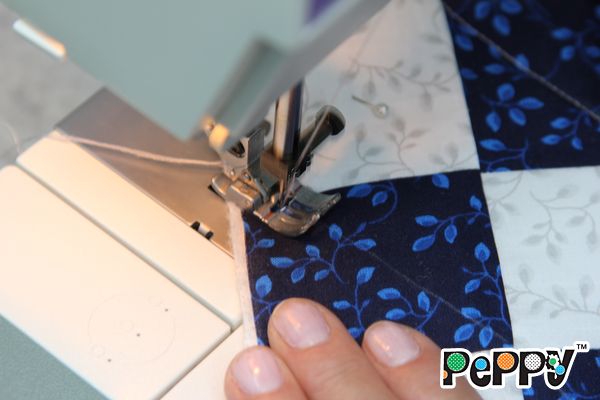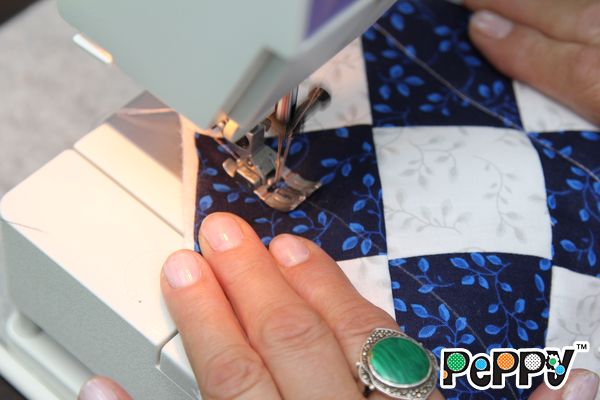 8. The edges of the finished goods can be processed with ornamental border or with the help of overstitching machine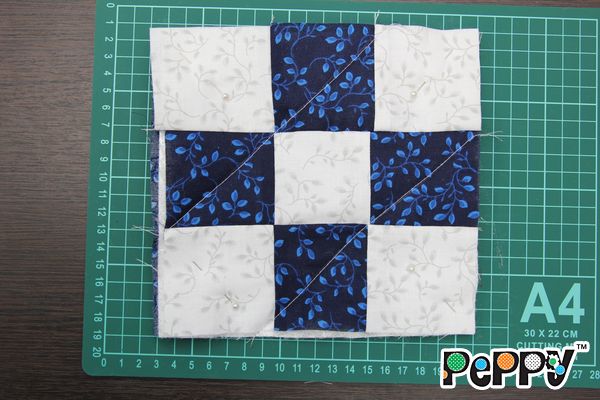 Published 10/12/2015